Welcome to the circle of liberal religious women and men working to advance justice for women and girls and promote their spiritual growth.
Get Our Newsletter via E-mail
---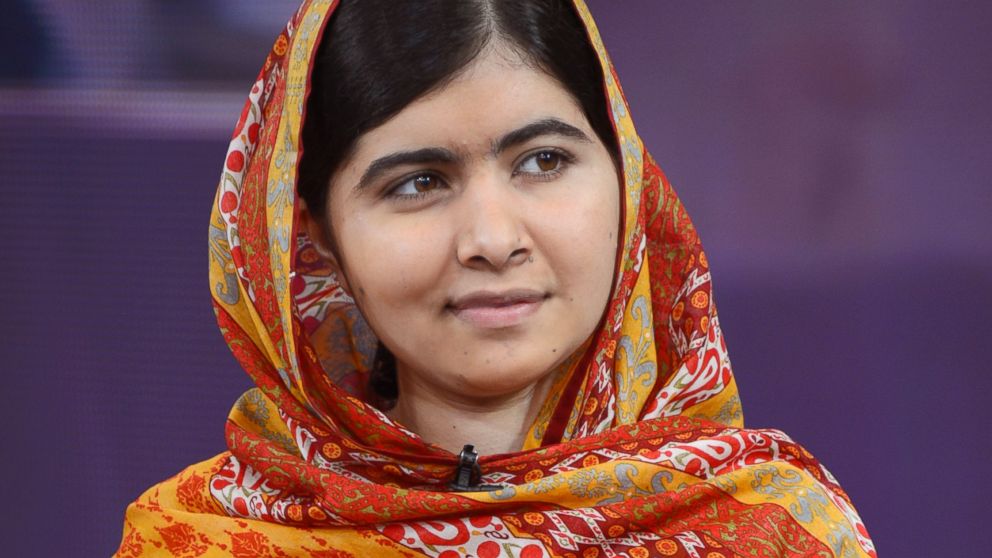 In her final blog post of 2014, our affiliated minister, Rev. Marti Keller, highlights and comments on The Good News (some) and the Bad News (more) about the status of women and children in the USA.
From draconian restrictions on abortion in several states to renewed attacks on birth control coverage; from widespread sexual assault in the military to what has been described as a growing culture of campus rape. From a Nobel prize winning girl seeking free education for her peers around the world to gender segregated public school classrooms in this country – there has been a lot happening, and much for us to do in 2015.
---
#StandWithPeggy
Jessica Halperin, the UUA's Witness Ministries Program Associate, sent us this speech and photo from the rally in front of the Supreme Court on December 2.
The UUA was a co-sponsor of the rally to "#StandWithPeggy and all pregnant workers — because no one should have to choose between [their] job and the health of [their] pregnancy."
Kate Frederick's speech (PDF)   More info on Young v UPS.
Photo by Jeffrey Martin
---
12.04.2014 — Once again the UUWF has signed on to a letter urging the President to support women's reproductive health in Fiscal Year 2016 by omitting all language from his budget request that would restrict access to abortion, most particularly the "Hyde Amendment" which was passed shortly after the Roe V Wade decision legalizing abortion nationwide. It has often been assumed to be a permanent ban on federal funding for this medical procedure. On the contrary, it needs to be reintroduced and passed every year. FY 2016 Clean Budget Letter Final
The Coalition for Abortion Access and Reproductive Equity (CAARE) consists of more than 40 organizations from youth advocacy; reproductive justice, health, and rights; and social justice movements advancing a multi-pronged, long-term strategy to restore and sustain abortion coverage for all women regardless of income.
---
Ellen Spencer to Retire
Long-time UUWF employee and current Executive Administrator Ellen Spencer will retire at the end of 2014, President Kirstie Lewis has announced. "Ellen has been with the Women's Federation for 37 years," she said. "So this really marks the end of an era."
Ellen first came to work for the Federation in October 1977. "I was 26 years old and knew virtually nothing about either Unitarian Universalism or feminism," she said. "Since then I've learned a great deal about both, and nearly all of it came to me through the many wonderful women I met through my work with the UUWF." Read more…
---
Rosemary Matson Passes
Rosemary Matson (pictured at right with Lucile Longview), died peacefully at her home on September 27. She was a UU lay leader who worked with Lucile Longview on the Women and Religion Resolution passed at the 1977 General Assembly. UUWF honored them in 1998 with a Ministry to Women Award. More about our UU foremothers…
---
UUWF signs onto letter supporting the Access to Contraception for Women Service members and Dependents Act. Read the letter and fact sheet about the act
---
September 2014 issue of The Communicator newsletter: DOWNLOAD
---
UUWF at GA 2014
View UUWF's report to the General Assembly
given by Board President Kirstie Lewis
---
Don't miss Leaping from Our Spheres
The Blog of UUWF's Affiliated Minister, Rev. Marti Keller. Latest Posts listed at left!
More about UUWF's Affiliated Ministry
---
Thought of the Month: December 2014

"I have no recollection of ever considering the question of whether I would preach or not. I never deliberately chose the profession of ministry; from the moment I believed in Universalism it was a matter of course that I was to preach it."

Augusta Jane Chapin (July 16, 1836-June 30, 1905), Universalist minister and educator, was one of the earliest women to be ordained in ministry. She was the first woman to sit on the Council of the General Convention of Universalists. She was also a groundbreaker for women seeking higher education and advanced degrees. On December 7, 1864 she was ordained to the Universalist ministry at Lansing, Michigan. More…
---
Looking for a Way to Honor Women in Your Congregation?
UUWF's Clara Barton Sisterhood is a great way to honor women aged 80 or more for their often unsung contributions to your religious community. Learn how.
Left to right: Rev. Galen Guengerich, senior minister of the Unitarian Church of All Souls, New York City, with women honored with Sisterhoods by the congregation's Women's Alliance in 2014: Rose Patton, Joan C. Brown, and Sheila Darnborough. 
---
UUWF Action on Women's Justice Issues
July 1, 2014 – UUWF joins the UUA in decrying the Supreme Court decision permitting some employers to exclude coverage of contraception in their health care plans.
March 2014 – UUWF joins in support of the Fair Employment Protection Act
Go to a listing of earlier UUWF actions
---
Reproductive Justice Resources
During the first week of every month there's something happening among the UUA's Reproductive Justice Community.
UUA's Congregational Resource Packet on Reproductive Justice
Congregational Curriculum on Reproductive Justice, also from the UUA
UUs for Reproductive Justice Facebook Group